Ewater
There is no better place to learn all about water than from the original water doctor himself, Fred Van Liew and his Ewater website.
Learn about personal water consumption, in home water systems for purification, portable systems for traveling and other handy tools to keep you hydrated and protected.
Our bodies are 75% water and are brains are 85% water, having the purest water available for drinking and bathing is critical to your health, Ewater provides you with all the resources. Remember, 60% of what we put on our skin gets absorbed into our bloodstream and then is delivered to your organs.
Fred Van Liew is the leading expert in water, air and energy as they relate to your health internally and externally. He has acquired a unique understanding of many natural, non-drug healing methods and maintains continued interaction with the providers of effective health care. This allows him to productively communicate with and support the efforts of these professionals, as well as develop effective solutions to water, air & energy pollution (featured on his Ewater website) now found in our environments. These solutions support optimal health benefits and response in the body. Now known as the "Water Doctor", Fred has twenty-five years of experience in natural health care.
Hear directly from Fred Van Liew About His Ewater Website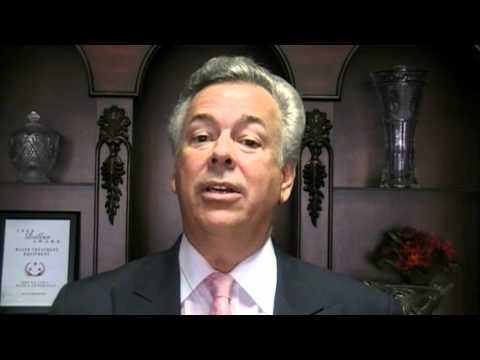 Why does Fred do it?
Fred's life changed in 1987, when his son was poisoned with fluoride and metals from the local water consumed by his wife during conception and after birth. This infuriated Fred, since he thought he had done his homework and had purchased the best water filter for his home. No one had told Fred what the particular filter he purchased would NOT remove. This lack of knowledge had placed a heavy burden on his son's health.
Fred resolved to find out what every type of filter or filtration method did and did not do. Matching his knowledge of filter performance with what he had learned about body function at the cellular level, Fred determined what kind of water the body needed as an end result. After not finding a single filter that was able to remove the fluoride and all the other health compromising chemicals and dissolved solids in the water, Fred started combining different filters and technologies to obtain pure, oxygen-rich water.
Why is Fred "The Water Doctor"?
Fred's dedicated research gave him the knowledge needed to apply various technologies in specific water applications, including home water treatment, agriculture, and the environment. This lead to the development of his website Ewater. Fred resolved to educate healthcare providers and their patients on what types of equipment would best suit individual needs. Over the years, Fred has designed a variety of systems. Some have saved fish from the ammonia found in chloramines entering tropical fish stores. He built an ozone system for a lobster pound in Maine, as well as cooling tower chemical free systems. He has developed, selected and installed a variety of effective swimming pool and spa technologies. There was even milk production enhancement for dairy farms, with resulting lowered bulk tank milk, somatic cell count, and bacterial counts?
Fred and Ewater have become known as the most reliable source for accurate information and quality, high-performance water and air appliances.
His money back guarantee on Ewater is the longest in the industry, and has given patients, whose lives are often on the line, and their doctors the confidence to trust Fred's recommendations.
He has communicated truths in natural health care on his radio broadcasts, "Your Health, Your Choice,"  and on Ewater for over two decades. His infomercials on showering and bathing have helped educate consumers on the health and beauty benefits of removing chlorine and health-destroying chemicals from showers and baths. Research shows that these chemicals are easily inhaled or absorbed through the skin. His infomercials on home air purification appliances helped revolutionize the industry.
Fred has lectured and taught at many health conventions and seminars, and has the unique ability to make complex health issues simple and understandable. Most notably, the introduction of practical essential energy products with bio-energies has created significant improvements in the environment and in people's health. Ewater is a one stop shopping for all his products,

This combination of Fred's pure water, essential energy, clean air and fermented harmonically balanced whole food nourishment on Ewater has changed many people's lives forever.
This is Fred's passion and purpose. He wishes the best of health to all who read this, visit Ewater here.
Incoming search terms:
graviola tree
ewater
fred@ewater com
harmonically balanced water
what is Ewater